Hi all,
It's that time of the year again. Time to get your fix(ed gear) of Tempetation action. We'll be once again heading south from Bundanoon on our annual pilgrimage to the mythical Tempe Velodrome. This year we are bringing the date forward a few weeks,
7th September 2013
which is fast approaching.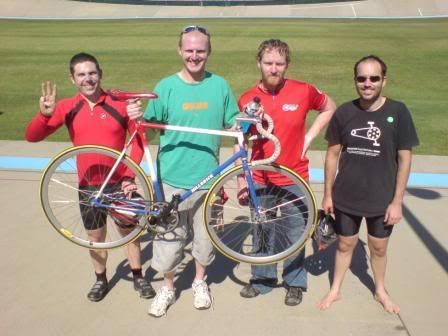 This mark's seven years on from the first Fixie century (Grant the creator on the left).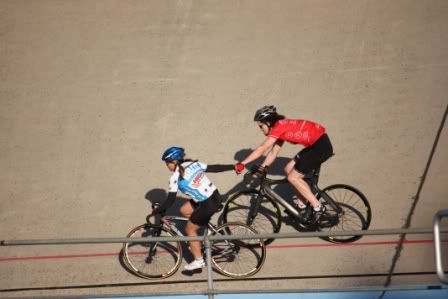 There's no need to hold hands but this event will be friendly and fun.
But don't worry it will be a challenge, time to start fine tuning those muscles. Total distance will be over 180kms.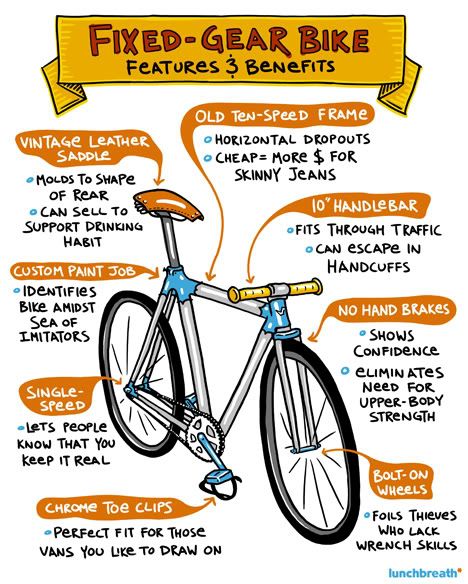 Entry requirements
:
• Must have a cycling Australia recognised licence and be part of an Australian bike club and if not a DHBC member must be able to prove such before starting
• Must be 18 years of age and fit enough to complete the designated distance and be able to prove so if haven't before ridden a fixie century.
• If any known medical conditions must consult your General Practitioner on your health and be cleared to start.
Bike requirements
:
• All bikes must be fixed with one single gear. Gears can be changed if a flip flop hub is available during ride. No freewheels allowed.
• All bikes must have 2 working brakes and enough brake pad to be safe.
• Steel is real baby.
Ride Rules
:
• All riders must comply with road rules at all times.
• All riders are responsible for their own safety and if not up to the distance must get themselves home.
• Riders must comply with bunch rules and ride rules when needed.
• Australian standard helmet must be worn at all times, by all riders.
Cost
:
Accomodation $50 PP for the night (not including breakfast)
Morning breakfast at the Cafe.