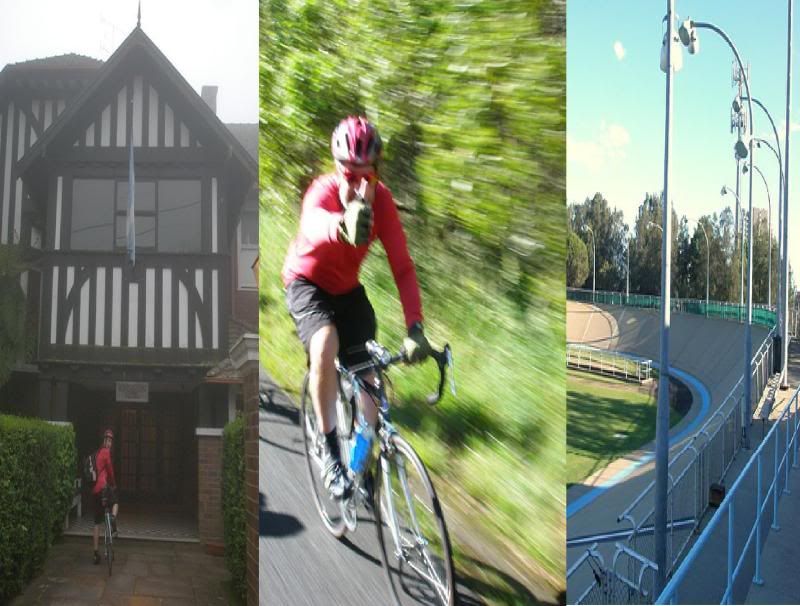 Hello all DHBCer's,
The year is progressing and the time has come to book your self in for another year of fun as we once again ride from Bundanoon to Tempe velodrome for the annual –Tempetation- Fixie century in 2011. As with previous years the goal sf an imperial century of 160kms. The route will once again head along the scenic south coast of Sydney through Wollongong and waterfall, finishing at Canterbury Velodrome (Tempe). All club members are welcome if they feel that they up for the challenge so long as they will ride a fixed gear bicycle and have a valid license.
Course:
http://www.mapmyride.com/s/routes/view/ ... n/20544560
Unlike previous years this year to attempt to expand this ride with the use of trains we will be offering 3 different distances which all meet up at designated spots along the way.
140 km option (to Stanwell park) – bail out option.
160km option (bypass Stanwell tops climb) – Imperial Century – Encouraged for enjoyment seekers
180km option (full distance)
Entry requirements:
• Must have a cycling Australia recognised licence and be part of a Australian bike club and if not a DHBC member must be able to prove such before starting
• Must be fit enough to complete the designated distance and be able to prove so if haven't before ridden a fixie century.
• If any known medical conditions must consult your General Practitioner on your health and be cleared to start
Bike requirements:
• All bikes must be fixed with one single gear. Gears can be changed if a flip flop hub is available during ride. No freewheels allowed.
• All bikes must have 2 working brakes and enough brake pad to endure the Macquarie pass descent.
• Steel is real baby.
Ride Rules:
• All riders must comply with road rules at all times
• All riders are responsible for their own safety and if not up to the distance must get themselves home
• Riders must comply with bunch rules and ride rules when needed.
• Australian standard helmet must be worn at all times, by all riders.
Plan:
• Catch the train to Bundanoon on Saturday the 15th of October. Stay at Bundanoon Hotel that night, have dinner together.
• Get up at 7am 16th October, have breakfast at 7:15am at local café. Leave Bundanoon at 8am.
• Morning tea at pie shop at Robertson, regroup. Descent Macquarie pass together and have lunch at Wollongong area. Have a beer at the brewery. Lunch at a local café.
• Ride up the ocean road to Stanwell Park together. 140km option ends here and can catch the train home to meet at the German club for dinner. 160km catches the train to waterfall. Everybody else continues through to waterfall and ascends Stanwell tops.
• Regroup at Waterfall. Ride as one bunch back to Tempe and end ride at Canterbury Velodrome (Tempe) by 5-6pm. Have a shower. Head to the German club for dinner,
Cost:
$45 for the night.