Ladies and Gentleman, start your engines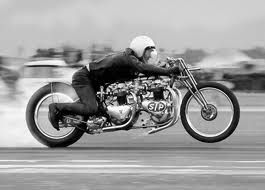 the 2012 Lionel Cox Memorial Sprint Derby has been provisionally set for 4pm Saturday April 21!
It's time to dust off the squat rack
and bust out your guns!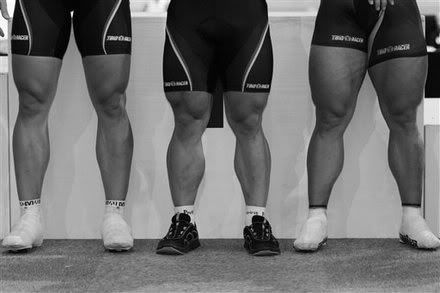 Racing will commence with a flying 200m TT to rank riders from fastest to slowest. Riders will then be pitted against other riders of a similar speed in a tournament style 1 on 1 match sprint. Everyone with a 2012 racing license is welcome to ride.
For those without much/any track experience this is a perfect event to have a go at;
1. you don't have to contend with lots of riders on the track
2. the worst result you can get in any race is second
3. you will be riding against other riders of similar speed/experience
4. you don't have to keep track of a million laps or points scores etc.
And when you thought it couldn't get any better, racing will conclude with a masterchef quality BBQ consisting of white bread, onion, sausage, and sauce of your choice (as long as your choice is bbq or tomato)!